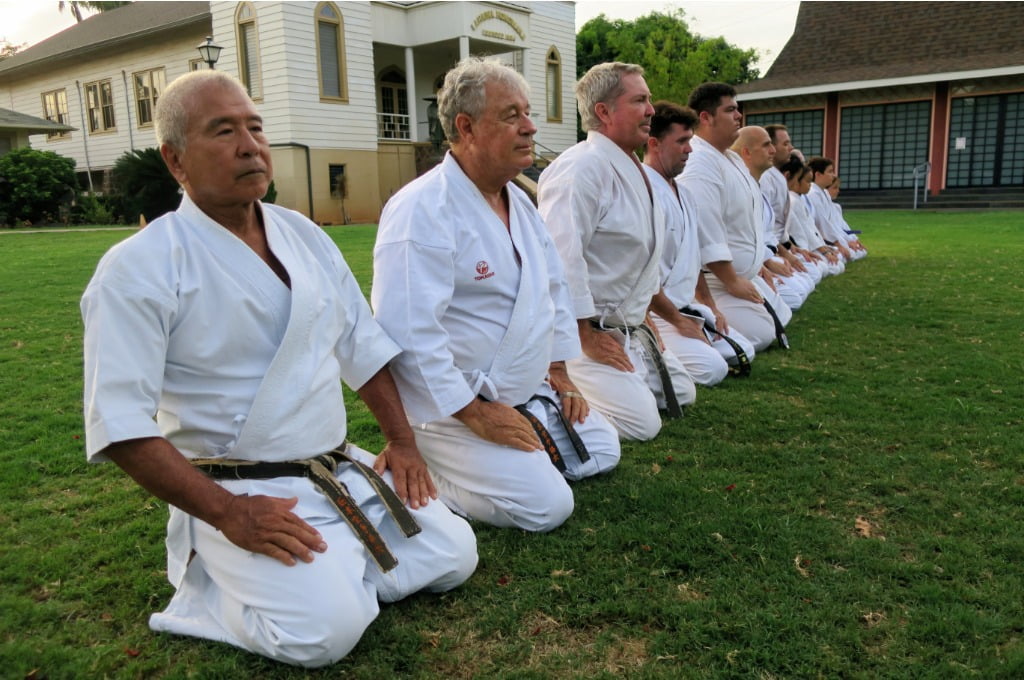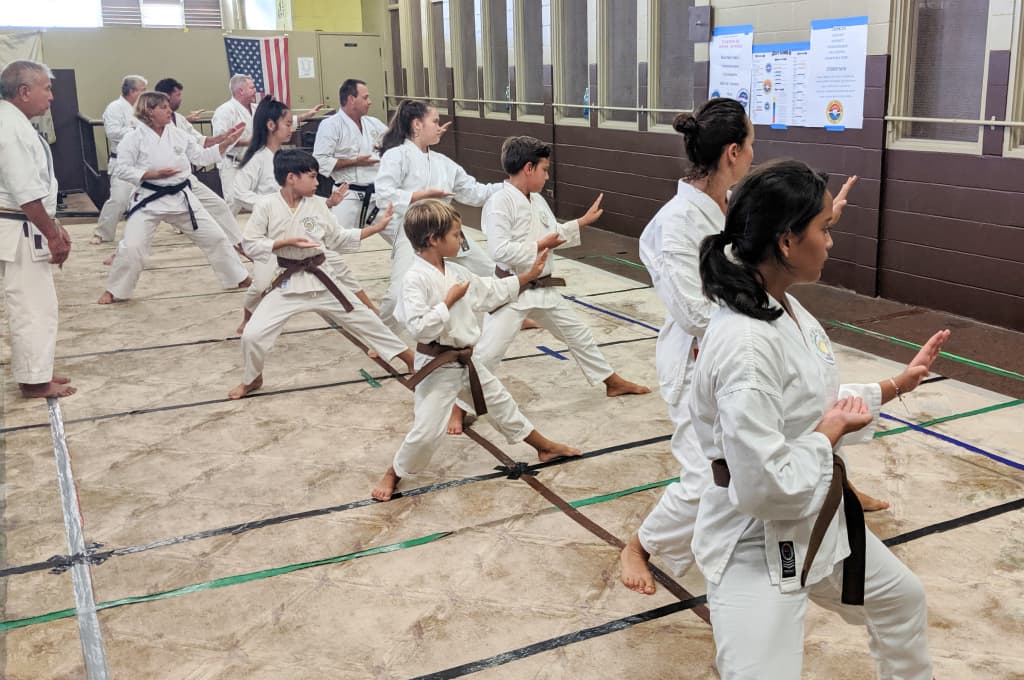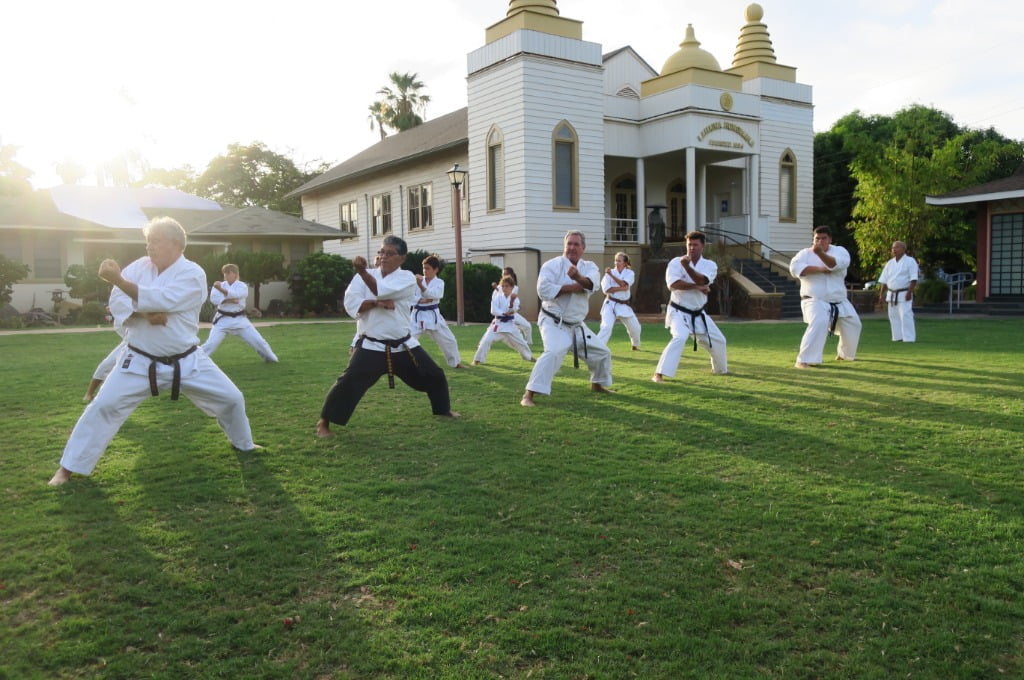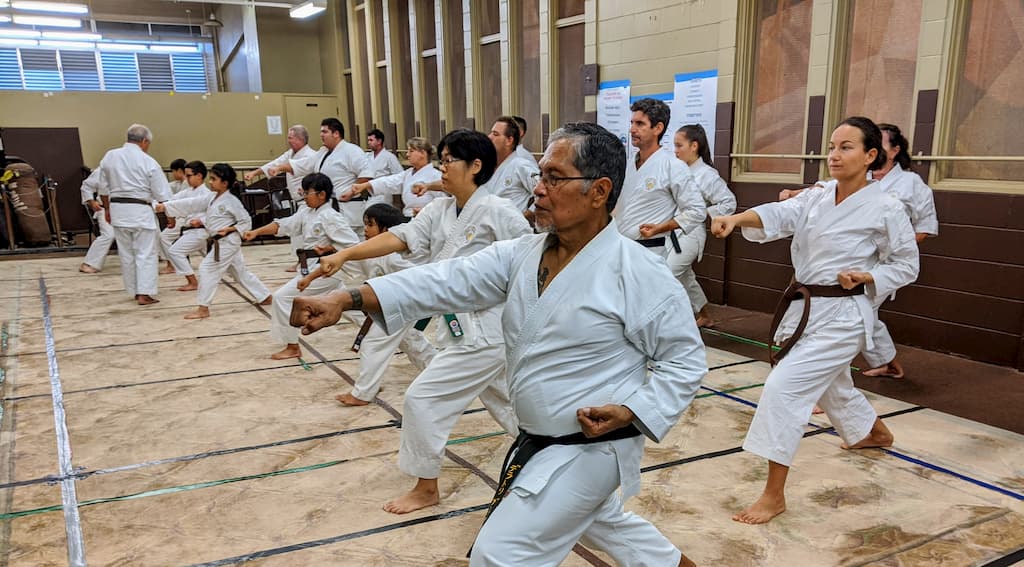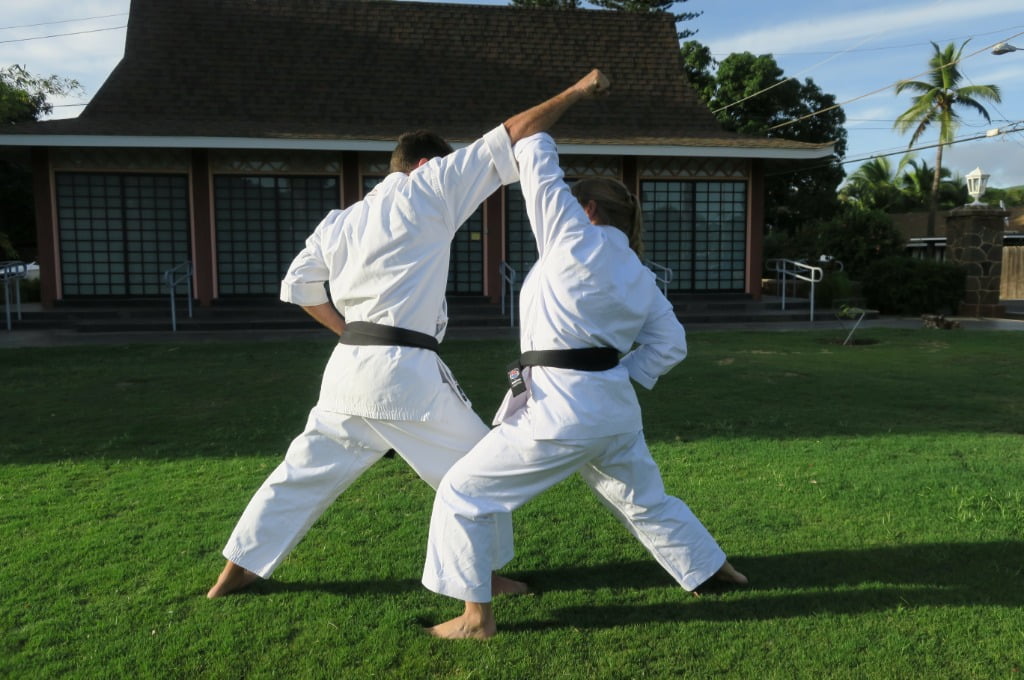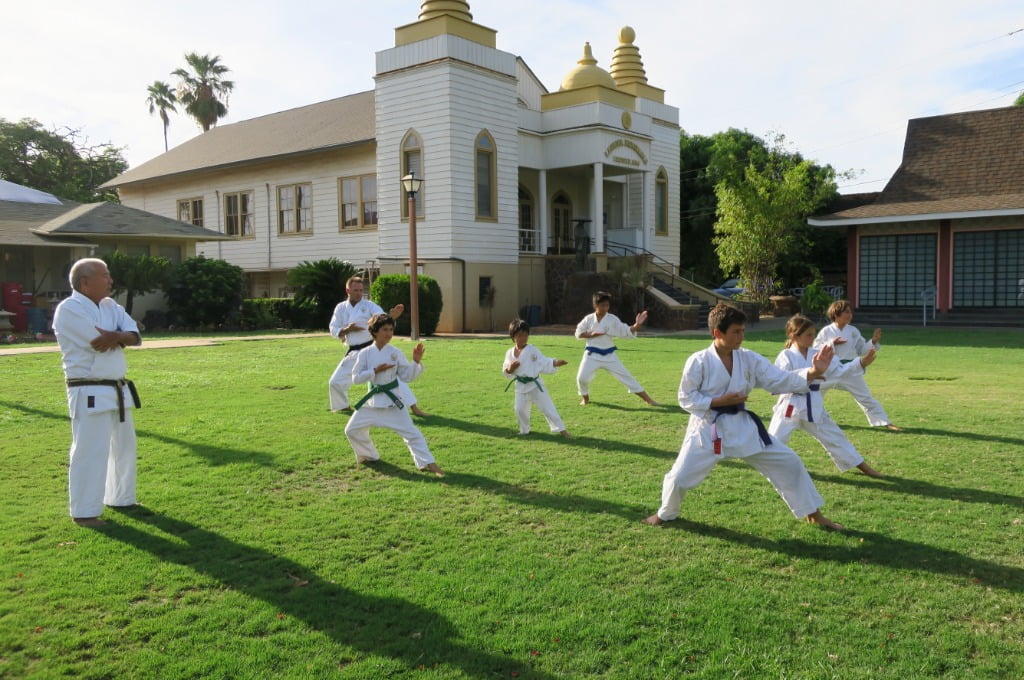 About Lahaina Dojo
Lahaina Dojo is a nonprofit karate club located in West Maui. It has drawn hundreds of men, women, and children from all walks of life to experience the life-changing benefits of the traditional Shotokan karate martial arts system.
The dojo was established in 1983 by Jeffrey "Hulk" Zaugg along with Walter Chihara and Dave Barca. They practiced and earned their black belt certification under Karate Association of Hawaii Maui dojo Chief Instructor Yasuto Yoshioka. Eventually, Lahaina Dojo became part of the JKS headed by Tetsuhiko Asai. In recent years, it has been affiliated with Japan Karate Shotokai Hawaii in Honolulu lead by Sensei Charles Lee.
Shotokan is the most popular style of karate practiced worldwide. Lahaina Dojo follows a traditional Shotokan Karate curriculum based on kihon (fundamentals), kata (forms), and kumite (sparring). The dojo has members ranging from little kids to 70 plus year old adults who come to train from Kaanapali, Napili, Kapalua, Lahaina, and other parts of Maui. We regularly get visitors from the mainland United States, Canada, and other parts of the world - in fact some people come to train with us year after year while vacationing on Maui!
Shotokan Karate gives everyone an opportunity to train their mind, body, and spirit. It offers something to everyone - great workout, added flexibility, agility, endurance, self-defence skills, stress relief, improved focus and concentration, self-confidence, and a sense of community.
Lahaina Dojo instructors are highly qualified with many years of training in and teaching Shotokan Karate. If you'd like to join our classes, you can find our training schedule and location on this website.